Hongfa Furniture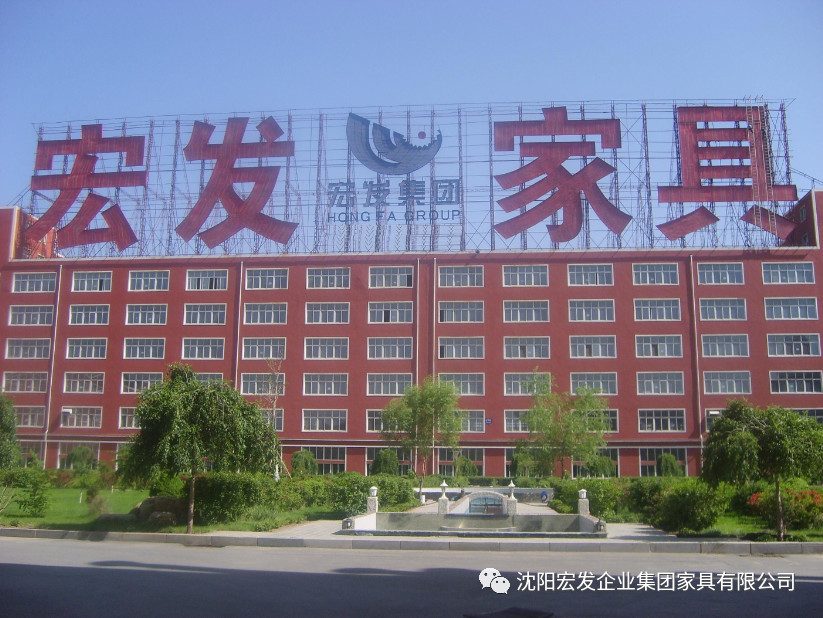 Shenyang Hongfa Enterprise Group Furniture Co., Ltd. was founded in 1981 and belongs to Shenyang Hongfa Enterprise Group. It is located 500 meters east of the North Liguan Toll Station on the Beijing-Shenzhen Expressway. The company's factory covers an area of ​​290,000 square meters, with a construction area of ​​120,000 square meters. In 2017, the sales volume was 102 million yuan and the output value was 110 million yuan. It is planned to increase by 10% year-on-year in 2018, that is, the sales volume will reach 120 million yuan, and the output value will reach 100 million yuan. 130 million yuan.
Since its establishment, the company has successively introduced the most advanced woodworking machinery production equipment from Germany, Italy and other countries, using domestic and foreign high-quality wood and imported high-grade accessories to produce unique, beautiful and elegant high-grade solid wood furniture. In 2017, the special-shaped combined sanding machine was newly introduced, which achieved accurate and stable operation, clean, tidy and perfect sanding effect, saving production costs. The company has been committed to an economic model that integrates market research, design, manufacturing and sales based on wooden furniture and soft furniture. Its production products include four series of furniture, such as office furniture, solid wood bedrooms, hotels, leather sofas and so on. species. Some products are exported to the United States, Japan, South Korea, Russia, Australia and other countries.
Hongfa Furniture has won the "Liaoning Famous Brand", "China's Eighteen Provinces and Cities Best-Selling Famous Brand", "Green Furniture", "China Consumer Protection Foundation Consumer Trusted Famous Brand", "The Ninth National Furniture Fair for Civilian Use" Furniture Design Gold Award" and many other honors. Hongfa Furniture is committed to building a classic brand of Chinese solid wood furniture, and strives to become a Chinese famous brand!
The company has a high reputation in the furniture industry in Liaoshen and Northeast China. Yizhan promotion is to analyze the furniture industry and market at the current stage and summarize the business philosophy. First, fully cooperate with the media to expand influence and competitiveness. Participated in the North Healthy Home Furnishing Exhibition co-hosted by Shenyang Furniture Association and Shenzhen Furniture Association in Shenyang, and launched Hongfa's Northeast style civilian furniture series. It has achieved good sales results and expanded the popularity of Hongfa. The second is to participate in national well-known furniture exhibitions, such as Guangzhou Furniture Fair, Dongguan Furniture Fair, Shanghai Furniture Fair, Dalian Furniture Fair, Shenyang Furniture Fair, etc., adopt the company's unified product image, display the company's products through the exhibition, expand and improve the company's products In the position of consumers, enhance the competitiveness of products, and actively expand the market through exhibitions, and cooperate with powerful dealers to jointly develop the Hongfa furniture market, so that the market share of Hongfa brand has been greatly increased.
With excellent products and a good brand, and with the scientific leadership of the company's leadership team, Hongfa will surely achieve greater success.
Mobile website
Official account
---